CHAMPIONS FOR CHARITY
Americana Manhasset Champions for Charity® holiday shopping benefit is December 5 - December 7, 2019. Help support our organization by doing your holiday shopping at participating Americana Manhasset and select Wheatley Plaza stores during these three days, when 25% of your designated full-price pre-tax purchases will be donated back to us! To register for your complimentary CHAMPION NUMBER or for more information, visit championsforcharity.org, call 800.818.6767, or visit the Americana Manhasset Concierge storefront location. When it's time to make a purchase, simply present your CHAMPION NUMBER with any form of payment. Donations will be made on full-price merchandise only, subject to individual store policy. Your purchases are not automatically eligible. Your CHAMPION NUMBER is required to allocate your donation and must be presented at the time of each purchase. Donations on participating store gift certificates and special order merchandise are subject to individual store policy.
GNCA & CAANH Meet & Greet

Come join us for a great family fun events joinly presented by CAANH and the GNCA! The event will be on October 5, 2019 from 1:00-4:00 PM at the Steppingstone Park in Kings Point. Activities includes Lawn games, face painting, hand craft for paper pumpkin and more!
2019 Schedule: January 7 – December 16, 2019

(Monday) 10:00am - 3:00pm

Michael J. Tully Park

1801 Evergreen Avenue, 2nd floor

New Hyde Park, NY 11040

Tel: 516-869-6311
Click here to see the Lunar New Year Celebration pictures and the Mahjong Players.
Click here to see the pictures for the 2019 Thanksgiving Lunch.

Click here to see the Halloween Arts & Crafts pictures.

Tenth Annual Asian American Festival is on Saturday, May 18, 2019 at North Hempstead Beach Park on West Shore Road in Port Washington from ​12 pm to 5 pm. Come join us for this great event!
Chinese Lunar New Year Celebration will be held on Saturday, February 9, 2019 at Herricks High School. It's free and open to all! Bring your friends and family to this annual celebration! We want to wish everyone a Happy Chinese New Year!

The theme for this year is An Artistic Journal Through Asian Architecture. The last day to submit for Chinese Art Contest is Wedesday, February 27th, 2019. Contact your art teachers at school for details and to submit your entries!
Join us for our 22nd Annual Fundraising Gala at the Swan Club! It will be held on March 23, 2019 Saturday from 7pm-midnight. Tickets are available now! Contact any of the board members or email us at caanhli@gmail.com for tickets.
To sponsor our gala, please click the link.
Click here to see the photos.


In 1997, the Chinese American Association of North Hempstead was formed by a group of Chinese American families. Since its inception, CAANH membership has grown to more than 200 families in the North Hempstead, Long Island area. CAANH is a non-profit and non-sectarian organization committed to promoting intercultural exchanges within our communities. The association's objectives are:
To cultivate goodwill and introduce the Chinese culture and traditions to the community.


To promote community participation and awareness among our members.


To encourage quality education and sponsor scholarship programs for our children.


To represent the interests and concerns of Chinese residents in the community.
To achieve these objectives, the association organizes and sponsors many social, cultural, and educational activities that are open to our members and residents in the nearby communities. The association is also very active in volunteering and supporting school events held in the various school districts of our members. Through a lot of hard work, dedication and the support of our members, the association has made significant strides in promoting the image and interests of Chinese Americans.
In 2004, through the generous help of Senator Balboni, also an active member of CAANH, CANNH has secured a state grant for promoting our culture in the community. A large majority of our members resides in the Manhasset and Herricks school districts, but we are continuously expanding and looking forward to work with all Chinese families in the greater North Hempstead area.
CAANH Board Member 2019-2021
President:


Ting Dai


Co-Vice Presidents:

Mandy Zhang
Bryant Lew

Secretary:

Christine Liu


Treasurer:
Assistant Treasurer:

Rosalyn Meyer
Cindy Zeng

Public Relation:

Gloria Su
Shirley Chow
Peter Gong

Membership:

Cora Yim
Bryant Lew




Activities:

Lana Choy
David Chiang
Sue Huang
Teresa Louie
Gracie Wang
Gale Zhang
Ersula Wang

CAANH Board Member 2019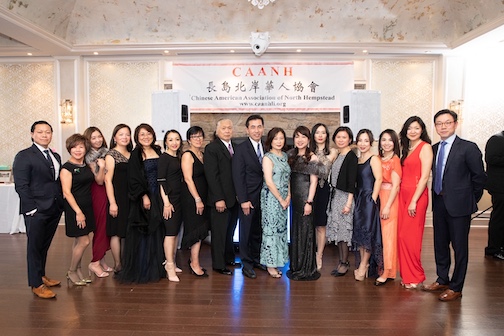 CAANH Board Member 2018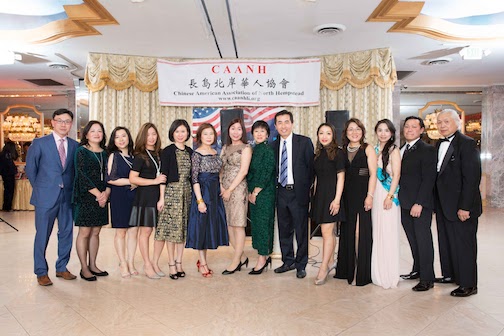 CAANH Board Member 2017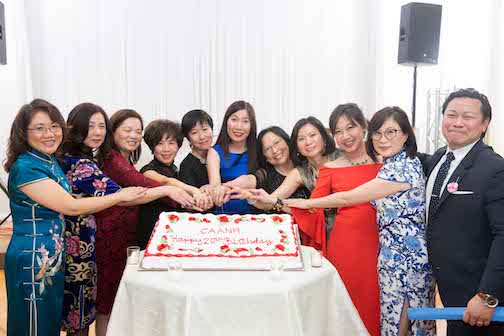 CAANH Board Member 2014-2016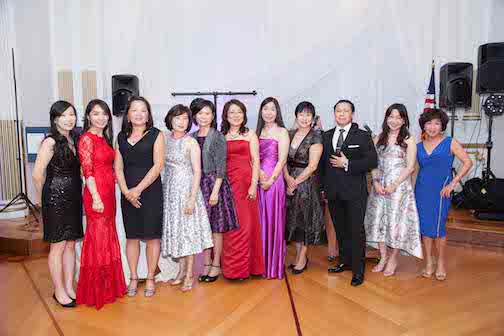 CAANH Board Member 2012-2014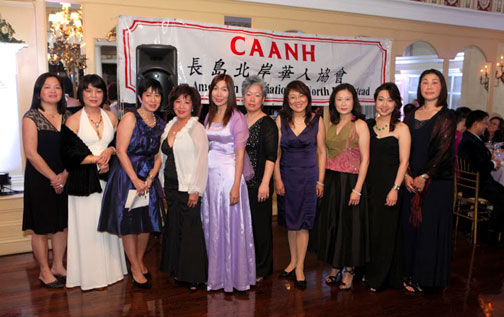 CAANH Board Member 2010-2012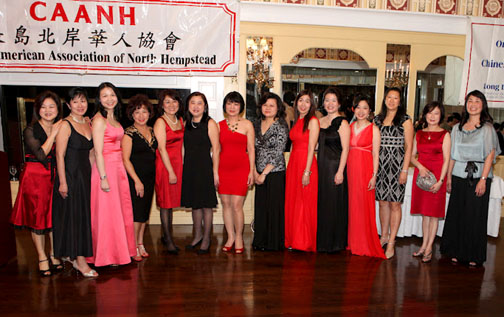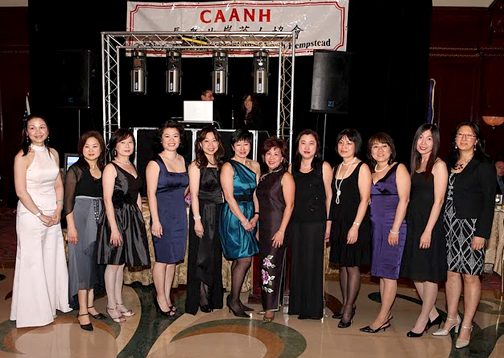 CAANH Board Member 2008-2010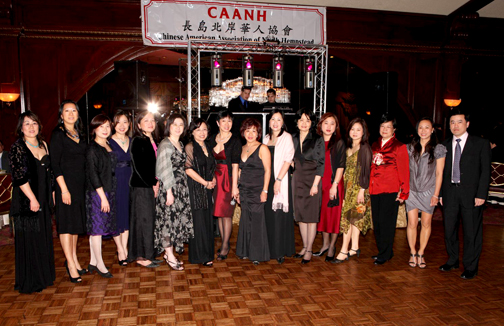 CAANH Board Member 2008-2010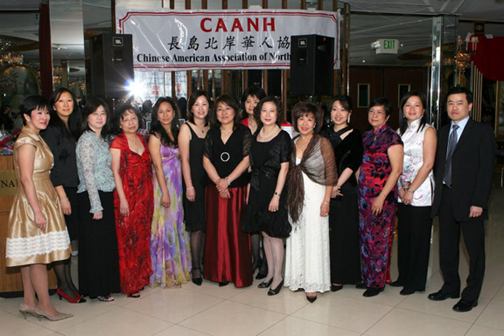 From Lef to Rightt: Ms. Lana Choy (Co-President), Ms. Angela Lee(Education), Ms.Linna Wu (Treasurer), Ms. Alice Chan (Co-President), Ms. Carroll Ho(Activity), Ms. Sonia Chan(Education), Ms. Shirley Chow(Public Relations), Ms. Janis Woo (Corresponding Secretary), Ms. Ting Ting Dai(Education), Ms Cora Yim(Membership), Dr. Gloria Juang(Secretary), Ms. Joanna Lee(Membership), Ms. Teresa Louie(Vice-President), Mr. Ping Cheng(Vice President)